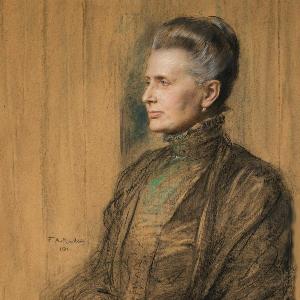 © Portrait of Prinzessin Therese von Bayern (Friedrich August von Kaulbach, 1911)
The Princess Therese of Bavaria Foundation, which is dedicated to supporting female scientists at LMU, is awarding Princess Therese of Bavaria Prizes this year to five researchers from the faculties of law, social sciences, and business administration. All of them have made outstanding contributions to their field and their pursuit of excellence serves as an inspiration to young female researchers.

Princess Therese of Bavaria (1850-1925) was herself a scientist, researching anthropological and zoological phenomena on her travels in Europe and America. In addition, she was a strong advocate for the education of women. In 1897, she was the first woman to be awarded an honorary doctorate at LMU.
The 2023 prizewinners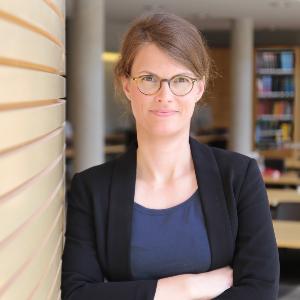 Dr. Johanna Stark
© Julia Salzer
Dr. Johanna Stark is senior research fellow at the Max Planck Institute for Tax Law and Public Finance in Munich. In addition, she is a habilitation candidate and adjunct lecturer at the Faculty of Law at LMU.

Dr. Johanna Stark studied philosophy, logic, and the philosophy of science in Munich and Oxford from 2003 to 2007. Alongside these studies, she began studying law in Munich in 2006 and graduated in 2011. In 2015, she completed her doctorate at LMU with a multi-award-winning work on international regulatory competition. Stark's book Law for Sale – A Philosophical Critique of Regulatory Competition was published by Oxford University Press in 2019.From 2007 to 2016, Johanna Stark was a research associate at LMU's Institute for International Law. After taking the Second State Examination in 2017, she worked as a senior research fellow at the Max Planck Institute for Tax Law and Public Finance. At the same time, she pursued research into legal errors in German private law at the Faculty of Law at LMU. Stark joined the LMU Mentoring excellence program in 2010. And since 2018, she has been a member of the "Future Faculty" at the Wissenschaftskolleg zu Berlin, which is sponsored by the Law in Context program at HU Berlin.

Stark's research centers on issues in German and European private law and on German and international law, with a special focus on interfaces with philosophical questions and debates.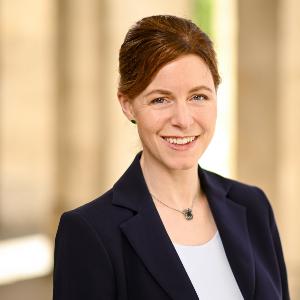 Prof. Helene Tenzer
© LMU
Prof. Dr. Helene Tenzer is Professor of International Management at the Faculty of Business Administration.

Born in Ingolstadt in 1982, Helene Tenzer completed a degree in International Cultural and Business Studies in Passau and in Mobile, Alabama, with a scholarship from the Max Weber Program of the German Academic Scholarship Foundation. In 2009, she completed a doctorate in intercultural communication. Supported by the Fast Track Program of the Robert Bosch Foundation, she completed her habilitation degree in 2016 at the University of Tübingen with a dissertation in the field of international management.Since 2022, Helene Tenzer has been Professor of International Management at LMU and Early-Career Research Officer in the International Management division of the German Academic Association for Business Research (VHB).

Her research at the interface between international management research, organizational psychology, cultural studies, and linguistics looks at the human element in multinational corporations. Using case studies among other methods, Tenzer investigates communication barriers and cooperation processes in multicultural, multilingual, and global virtual teams. Based on her findings, she develops recommendations for action for HR managers, other managers, and employees. These recommendations are designed to minimize inefficiencies due to cultural friction and realize the creative potential of diversity. Her work has garnered numerous research awards.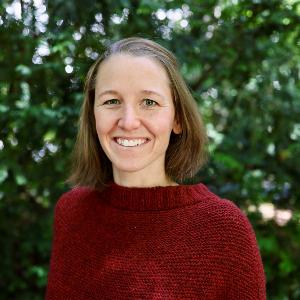 Dr. Barbara Cludius
© BC
Dr. Barbara Cludius is adjunct lecturer in the Division of Clinical Psychology and Psychological Treatment at the Faculty of Psychology and Educational Sciences.

Barbara Claudius studied psychology at the University of Giessen on a scholarship from the Foundation of German Business. From 2014 to 2017, she was a research fellow at University Medical Center Hamburg-Eppendorf (UKE). Her dissertation on "Cognitive illusions in obsessive-compulsive disorders: manifestation in implicit measures of attentiveness, approach aversion, and aggression" was awarded the Hedwig Wallis Doctoral Prize for Psychosocial Medicine by the Medical Center Hamburg-Eppendorf. Since 2017, Claudius has been an adjunct lecturer in the Division of Clinical Psychology and Psychological Treatment at LMU. She has headed her own research group since 2021 with funding from two projects supported by the German Research Foundation (DFG). After a research semester as Junior Researcher in Residence at LMU's Center of Advanced Studies (CAS), Barbara Claudius completed her habilitation degree in 2023 with a dissertation on "Transdiagnostic processes in mental disorders: insights into perfectionism and emotional regulation."

In her research, Claudius combines experimental basic research with psychotherapy research. She pursues her projects together with national and international cooperation partners, including interdisciplinary undertakings. She strives to create a stimulating, supportive, and appreciative research environment for students and doctoral candidates and to convey her joy in exploring the frontiers of knowledge. In the interest of increasing transparency in science and promoting an open scientific culture, she contributes to the Open Science group within the Clinical Psychology unit at the German Psychological Society (DGPs).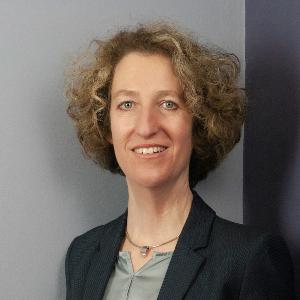 Prof. Anne Frenzel
Prof. Dr. Anne Frenzel is Professor of Psychology in the Learning Sciences at the Faculty of Psychology and Educational Sciences.

Anne Frenzel studied psychology in Würzburg and Munich from 1997 to 2001 and obtained a Master of Arts in the international course Psychology of Excellence. Her doctoral thesis, which she completed at LMU in 2004, was awarded the Dissertation Prize by the University Society and two early-career researcher prizes by the European Association for Research in Learning and Instruction. After her habilitation in 2009, she took up an appointment at Augsburg University in 2010. Since 2012, she has been Professor of Psychology in the Learning Sciences at LMU, where she has won several Awards for Good Teaching.

Her research focuses on motivation and emotions in learners and teachers. Frenzel practices applied, questionnaire-based field and intervention studies as well as laboratory studies with a basic research orientation, including the use of AI-based automated emotion recognition technology.

Since 2018, Anne Frenzel has been Vice Dean (Students) at the Faculty of Psychology and Educational Sciences. She is a board member of the Munich Center of the Learning Sciences (MCLS) and of the Munich Center for Teacher Education (MZL). She is also an active member in numerous professional societies such as the American Educational Research Association. As a longstanding participant in LMU's mentoring program, she is dedicated to inspiring early-career female researchers and helping them stay the course.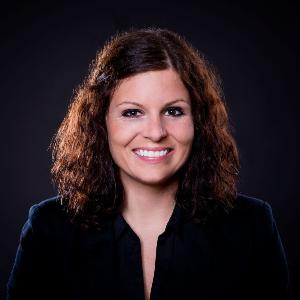 Prof. Diana Rieger
© DR
Prof. Dr. Diana Rieger is Professor for Communication in the Department of Media and Communication at the Faculty of Social Sciences.

From 2004 to 2010, Diana Rieger studied media science at the University of Cologne, majoring in media psychology. Her doctoral thesis, completed in 2013, won the Kyoon Hur Dissertation Award handed out by the International Communication Association. After stints as a postdoctoral researcher in the Institute for Media and Communication Studies at the University of Mannheim, as interim professor at LMU, and as Junior Professor for Digital Communication in Mannheim, she was appointed to a professorship in the Department of Media and Communication at LMU in 2018. Since 2019 Rieger has been Vice Director of the department, and since 2021 she has been Vice Dean of the Faculty of Social Sciences. She helps nurture the next generation of scientific talent through the LMU mentoring program.

Rieger's research interests include the usage and effectiveness of entertainment media for promoting psychological well-being. Among other things, she investigates what potential these media have for offering users relaxation and inspiration in challenging situations. In addition, she studies the nexus of topics surrounding online (political) radicalization, including by measuring indicators such as hate speech, scaremongering, propaganda, and conspiracy narratives. She also looks into the effectiveness of possible countermeasures and preventative measures. To this end, she employs various qualitative and quantitative methods of empirical and computational social science.