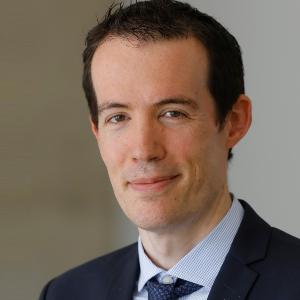 Professor Sebastian Kobold | © LMU Klinikum
The research award is aimed at outstanding scientists under the age of 40 who have made a contribution to our understanding of the immune system and associated practical applications. Named after Nobel Prize winner Georges Jean Franz Köhler, the award comes with a cash prize of 3,000 euros.
Sebastian Kobold, Professor of Experimental Immuno-Oncology at LMU and Deputy Director of the Clinical Pharmacology Department at the University of Munich Hospital, received the prize for his work on tumor immunology with a special focus on cellular and antibody-delivered therapies. Kobold's key fields of research are the interactions between cancer cells and their environment as the driver of tumor advancement and the development of innovative (immune) cell-based therapeutics.
"Given my French and German heritage, it is a special honor for me," says Kobold, "to receive this highest of scientific accolades from our immunology society at their very first joint annual congress with the French Society for Immunology."