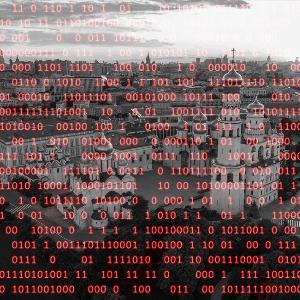 Information war in the digital space: Bots play a significant role in the dissemination of Pro-Kremlin propaganda. | © Alexei Druzhinin/IMAGO/SNA, adobestock; Collage: LMU
Online propaganda has become an important tool of modern warfare. When Russian troops invaded Ukraine in February 2022, the move was accompanied by an information war in the digital space. In a large-scale empirical study, a team led by Professor Stefan Feuerriegel, Head of the Institute of Artificial Intelligence (AI) in Management at LMU, investigated the dissemination of pro-Russian propaganda on the platform X (formerly Twitter). The results show that bots play a significant role in the dissemination and proliferation of propaganda posts and that specific countries are targeted.
In earlier conflicts, Russia had already engaged in targeted social media campaigns to influence public opinion and amplify political polarization. "Indications that this was also the case during the invasion of Ukraine were largely of an anecdotal nature before now," says LMU researcher Stefan Feuerriegel. "There has been a lack of broad-scale empirical studies to date. We have now closed this gap." To this end, the researchers analyzed a total of 349,455 Twitter posts with pro-Russian content, such as messages circulating under the hashtag #istandwithrussia. The messages studied were posted between February and July 2022. Pro-Russian messages received some 251,000 retweets, the analyses revealed, reaching around 14.4 million users. These figures highlight the viral spread of these posts.
Furthermore, the researchers demonstrated that bots played a disproportionately large role and massively amplified the dissemination and proliferation of pro-Russian messages. Using self-learning software tools, the researchers determined that around 20 percent of the disseminators of such messages overall were bots. The bots operated in strongly interconnected retweet networks and sought to boost the visibility of the messages, leading to the proliferation of content that would otherwise not have gone viral.